E

x

p

e

r

t

S

e

x

t

o

r

t

i

o

n

S

o

l

u

t

i

o

n

M

o

r

o

c

c

o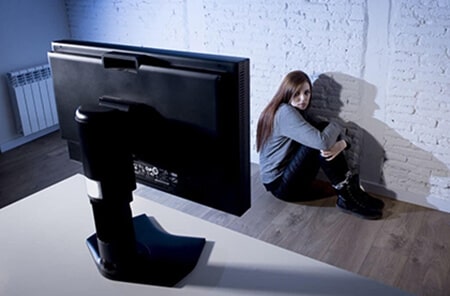 There are more and more people on the Internet who are victims of sexual traps, even though few of them still complain.
In his voice, it feels like an embarrassment: « I'm not proud but I was a victim of 'sextorsion'. » On Aimé's face, an embarrassed smile is emerging. A few months ago, this forty-year-old fell into the trap of a « sextorsion« : this neologism, made from the contraction of the words sex and extortion, denotes a trap in which most men fall on the Internet. A bait, most often a woman, enters into a relationship with someone who will become prey. Then she asks for sexually explicit photos or videos, which she will blackmail with. Aimé did not totally escape.
« I had just opened an account on Adopt a guy and almost instantly some women put me in their basket as if they were hooking me, » he says. He chooses to talk to one of them. Everything is going very fast. He is convinced to go on Facebook and then on Skype. « She said it was more convenient to send pictures, » says Aimé. When the young woman asks him a view of his face and sex, all the excitement of the moment, it runs. « Immediately she interrupted the conversation and sent me a YouTube link with a video of me caressing me in front of pictures of very young girls. »
It then requires a hundred euros. In the absence of payment, she will broadcast the video to Aimé's Facebook contacts. To make the threat credible, she lists a few. Anguish. « I imagined the reaction of my loved ones and my professional relationships if they received the link. » For all that, he decides not to let himself go. « I bluffed, » he recalls, « I told him that she could do what she wanted, that I had an incurable disease, that I only had a few months left to live. says: 'Anyway, I'm considered a crazy person by my loved ones so that they will laugh rather than make me laugh.' « Aime still closes all his accounts and posts the page on YouTube. Fortunately for him, the nightmare stops there. Months later, he sometimes thinks of it again. « I check that the video is not open access, it is not found, » he shows, relieved, on his computer.
1,200 cases identified each year
What he has suffered, many Internet users live without always experiencing the same happy outcome. This year, the Central Office of Combating Crime Related to Information and Communication Technologies has identified several hundred cases of « sextorsions » in France. « We have an average of 1,200 people a year, » says a private detective in Morocco, who paints a snapshot of the victims: « These men are usually between the ages of 15 and 25, with a peak at 18, living for the countryside or in the suburbs, where the possibilities of real meetings are rarer. « Women represent only 5% of complainants.Why? Question of psychology, according to private investigator in Morocco, a lawyer specialized in digital: » Maybe the men are a little less rational, have more basic, trivial reactions and they rush into it because they need more images. « 
Many victims give in to blackmail. « One in three will pay a sum of about 650 euros, » says the a investigator in   Morocco. The real trouble starts then. The singing masters always demand more. This can go up to 5,000 euros, depending on the social situation of the target. To limit traceability, crooks, many of whom are from Côte d'Ivoire, create fake profiles on the Web. And they demand to be paid with prepaid cards, bought at tobacconists. The process has the advantage of ensuring better anonymity than money transfers via Western Union, which require the presentation of an identity card.
« I pleaded against a Moroccan 'sextorqueur' who had trapped a dozen people, » remembers Me Vallat. Only one of them had dared to complain. It is not always obvious to walk through the police station door. « These men are often told that, to the extent that the photo or video was taken voluntarily, they are responsible, » said the lawyer. Thierry Vallat willingly compares their situation to that of victims of harassment. « We see that listening varies depending on the speaker, » he laments. However, the police now follow training adapted to these cases more and more frequent.